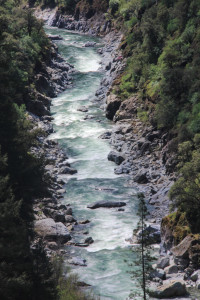 On the trail of Mark Leder-Adams…  This is my attempt to recreate an image from the Rapid Shooters' 1995 calendar.  The picture was used as a background image on the inside cover.  Many of the boaters that were around back then may remember it.  It's a long exposure looking downstream from Slaughters Sluice to Chamberlain Falls, saturated in greens with two blurred out blue rafts, and silky smooth water.
For whatever reason, I somehow managed to keep this calendar around for the last 21 years.  I recently stumbled across it, and as I thumbed through the pages, I thought I should try to re-create this iconic North Fork American River photograph.  At first, I thought the photo was taken from the road, high up on river left.  So I went there with a long lens and here's what I produced.
It turns out, I wasn't even close.  When I compared the two images, I realized the original camera was set up down in the canyon, closer to the water.  So I returned two weeks later with camera and tripod in boat to find the actual location.  I managed to get pretty close to the original spot, but can't say I nailed it.  With all the variables, river flows, sun light, poison oak, this is  definitely harder to do than I originally thought.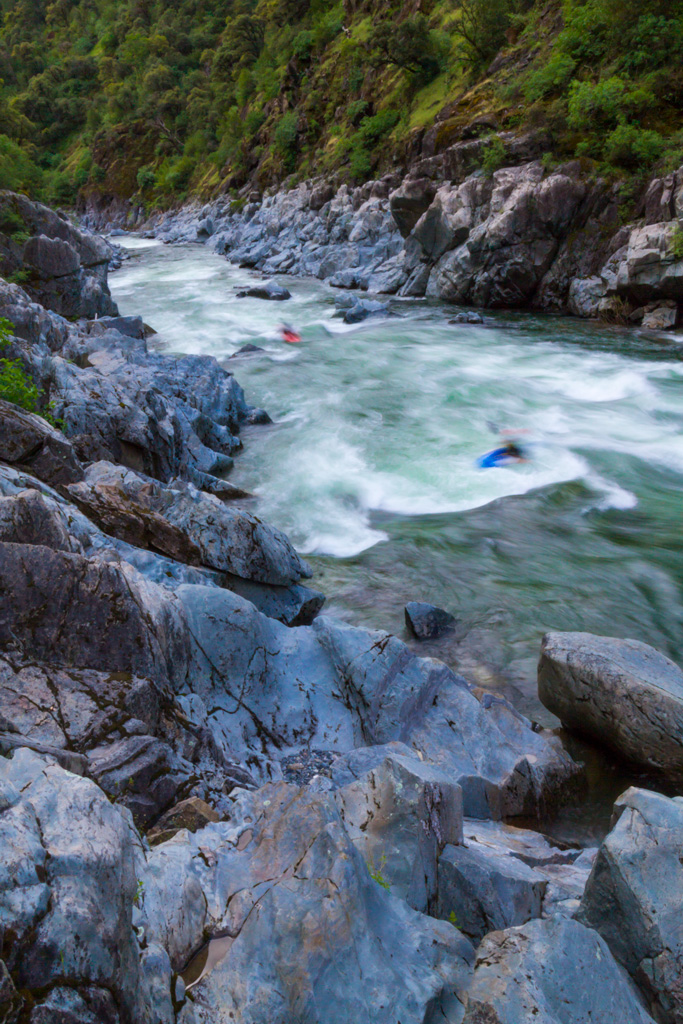 Here is my second attempt with the two kayakers making their way through slaughters' Sluice.
Mark, thanks for the inspiration.  My hats off to you creating this image of the North Fork, especially for doing so on film.
Following are a few other shots of The North Fork American River.