On March 13, 2016, Northern California Was hit by another strong storm filling most, if not all of the rivers full. The river gauges on the North Fork and Middle Forks of the American were reading a combined 16,000 CFS (cubic feet/second). With one gauge about 5 miles upstream and the other closer to twenty-five miles upstream, we figured the volume of flow here was approximately 20,000 CFS, once you figure in all the side creeks between the gauges and us.
Cover Photo: Robby Hogg about to execute a right-hand Blunt on the wave.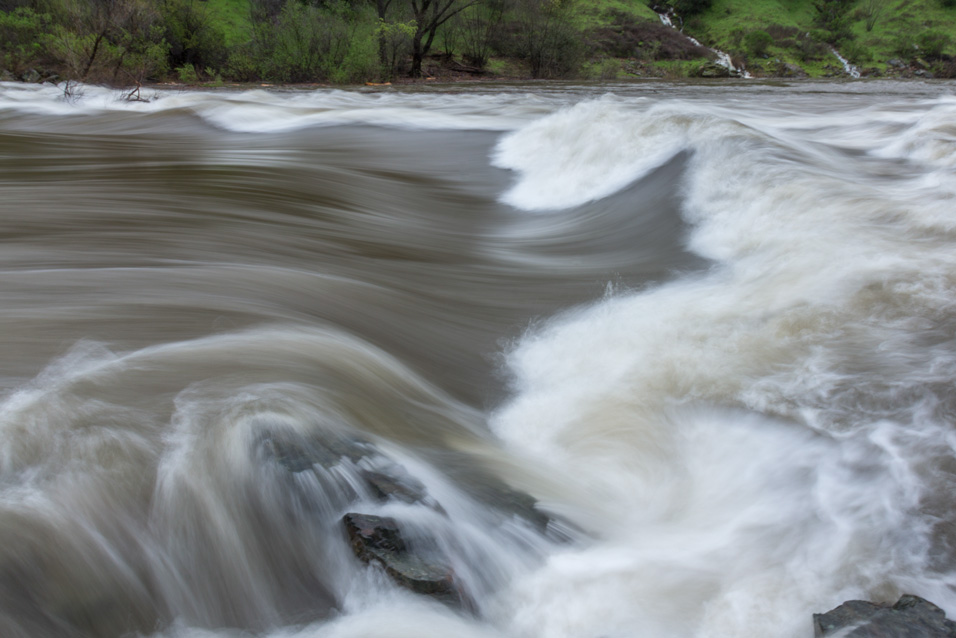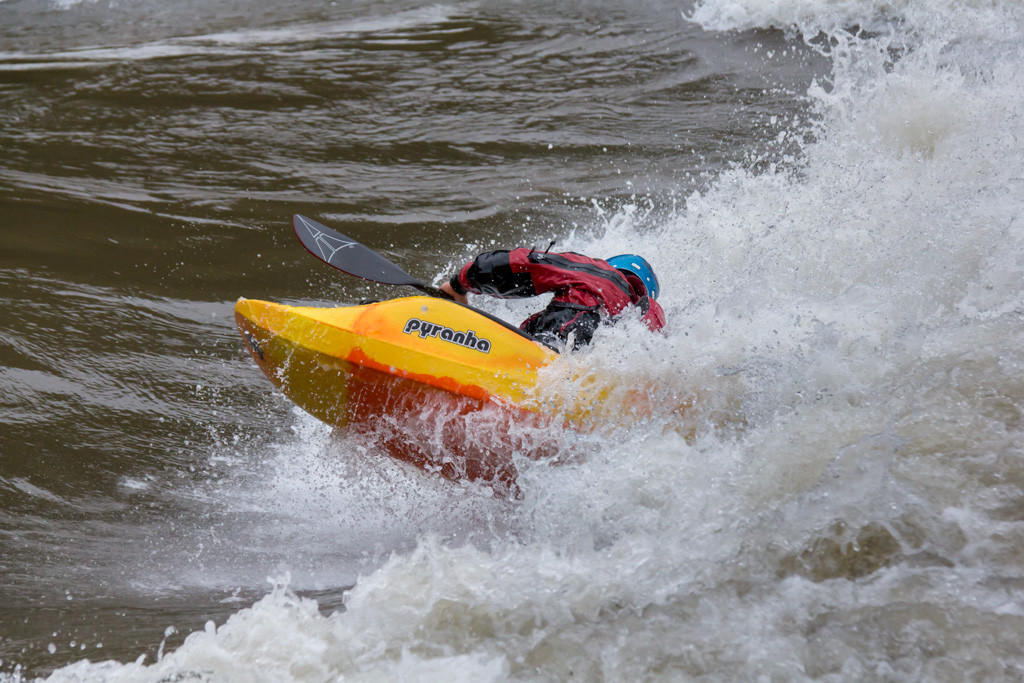 To see more photos by Scott, go to www.myraftingphotos.com.